International travel restrictions are a real challenge for projects in a global environment. Especially for acceptance and functional tests of large-scale projects, which are usually performed on site, some hurdles have to be mastered.
New requirements need new solutions
If we can't be on site, there must be another way, is what the engineers at MESSRING had in mind, and created a digital concept for customer acceptance tests from scratch.

Normally, the MESSRING pre-commissioning service ensures the full functionality of all components and their interaction in the system before the equipment is finally installed at its destination. This is a valuable asset for all MESSRING customers, as it ensures that the crash test system operates reliably and can be smoothly reassembled on site with highest precision.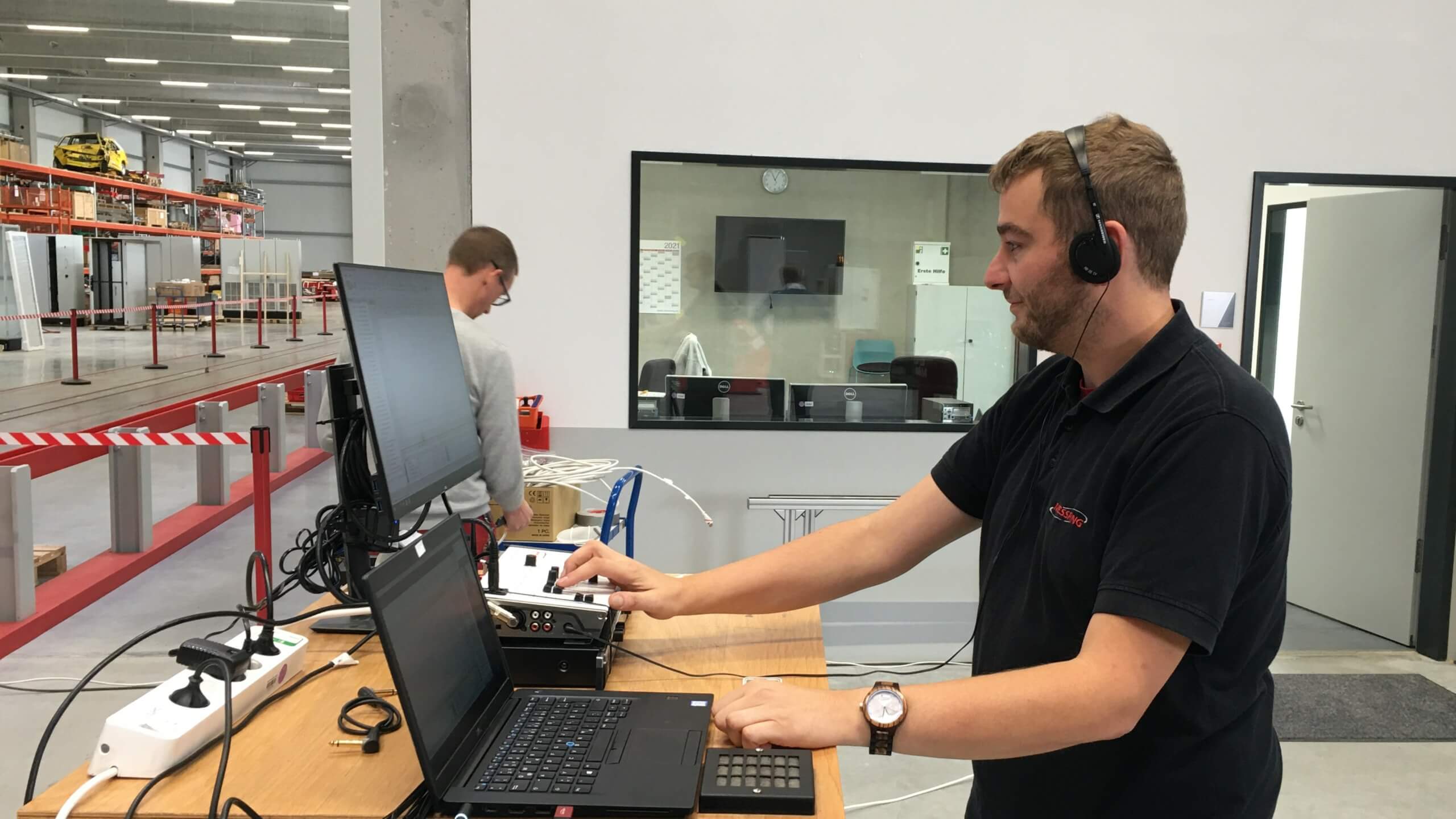 Driven by the motivation to support crash facility operators, OEMs and vehicle developers – even during the global pandemic – in their efforts to produce safe means of transportation, MESSRING has already realized several projects in the past two years by means of remote commissioning and acceptance. Equipped with numerous cameras and coordinated with all involved colleagues from commissioning, training services and engineering, all steps of pre-commissioning and acceptance by customers can be successfully implemented online and remote without personal presence.

Careful Preparation ensures efficient procedure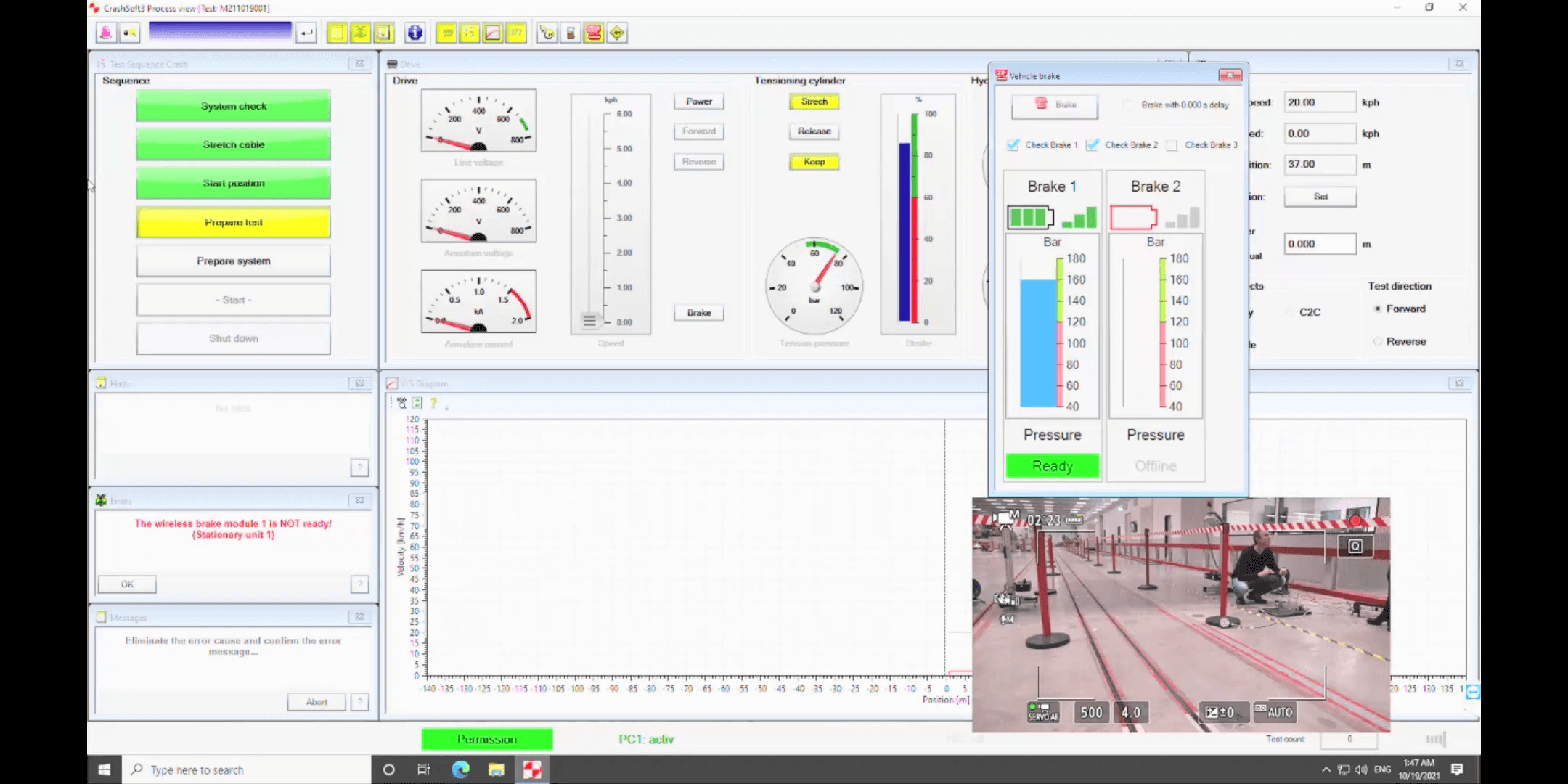 Final acceptance is an important milestone in the project run. At this point, the plant is set up ready for operation in the MESSRING crash facility.
Thanks to the perfect conditions in the brand-new crash test facility, the assembly team can make full use of its know-how and also has all the tools and special equipment right on site. Thus, the crash test system is adjusted to the very millimeter and adjusted with maximum precision.
The propulsion system, whether electric or hydraulic, is lifted to its destination quickly and easily by the overhead crane of the MESSRING crash facility. Pre-assembly of a mobile block and other heavy barriers is feasible on site as well. State-of-the-art anchorages and the MicroTrack rail system allow for all linear crash test configurations required by regulations and protocols, as well as special protocols that go beyond.

With the experienced service team, the pre-commissioning can be implemented without delay and, as a result, the installation times on the customer's plant can be significantly reduced. A major advantage for rapid implementation on site and shorter downtimes for system upgrades.

What is part of the acceptance procedure and how is it carried out remotely?
Once the crash test facility has been assembled at MESSRING, it is presented to the customer in terms of its scope, functionality and handling. The acceptance of our systems always includes the following elements, which are presented vividly via livestream:
Presentation of all system components as well as a detailed explanation of the function of the hardware used
Introduction and training in plant control with MESSRING's Crashsoft
Functional test of the propulsion system and the plant control by so-called rope shots at different speeds. The speeds required in the acceptance protocol are run live on the system and validated with a dual laser system for speed measurement.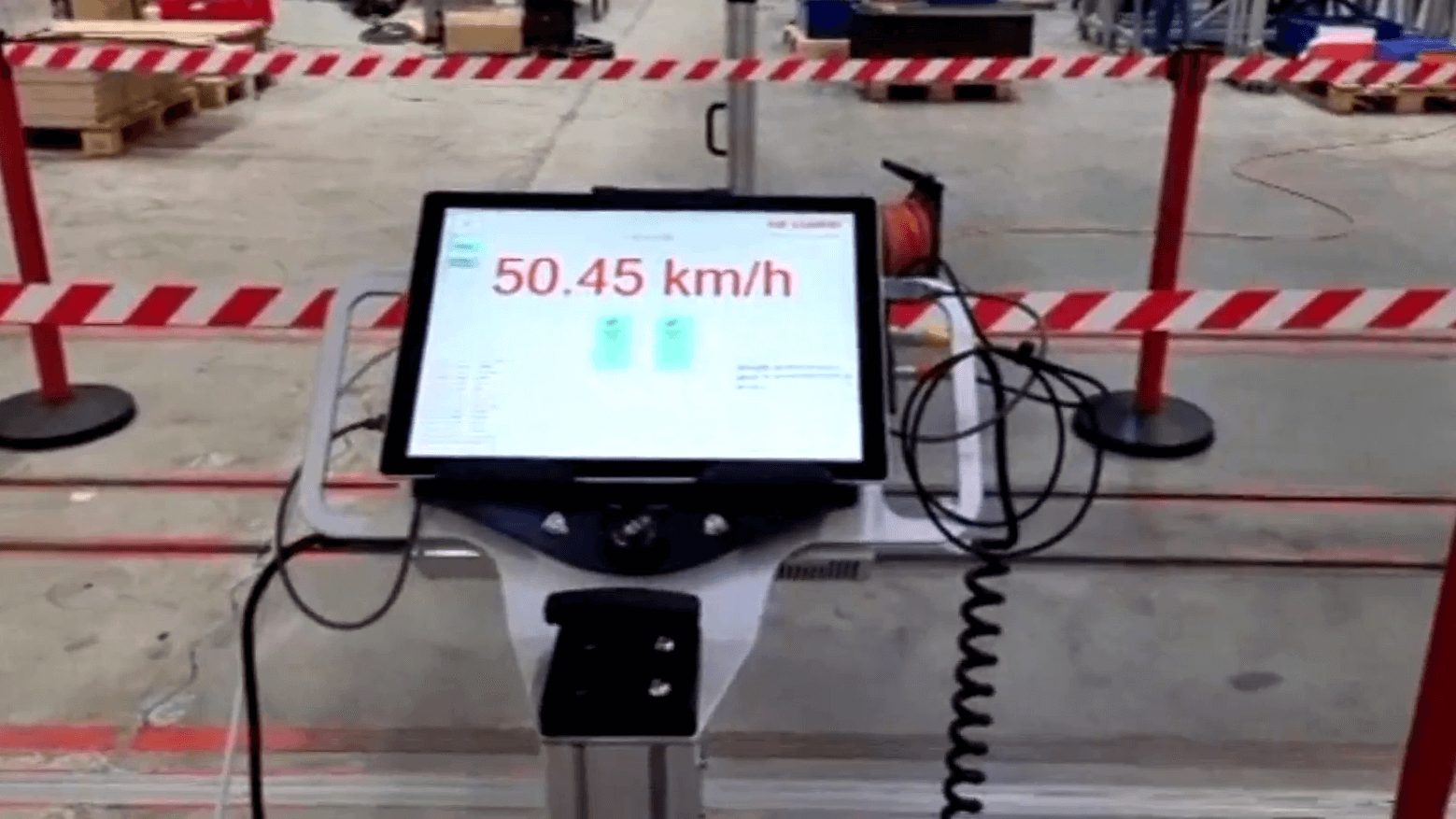 The MESSRING team takes the customer on a journey in the digital format with split screens and mobile cameras to get to know their new system and to witness live the precision and quality they will later benefit from on their own system in their daily work.
A future-proof format and, above all, an opportunity to realize projects within the desired time frame, even in times of pandemic.