The process of vehicle development has changed significantly over the last decades due to external influences, competitive pressure and the placement of timely and customer-oriented products. In the past, vehicles were developed over a period of seven to nine years, whereas today the time for development is shrunk to just three to four years.
A key aspect of the development work is the passive safety of the vehicles. In order to be licensed in the EU and in most other countries of the world, motor vehicles must pass through various crash scenarios and meet certain safety criteria. For worldwide approval, around 30 different test protocols must be fulfilled. In addition, crash safety is a key sales argument. Publication of results from independent consumer tests – such as the Euro NCAP – offers a deeper understanding of vehicle safety issues.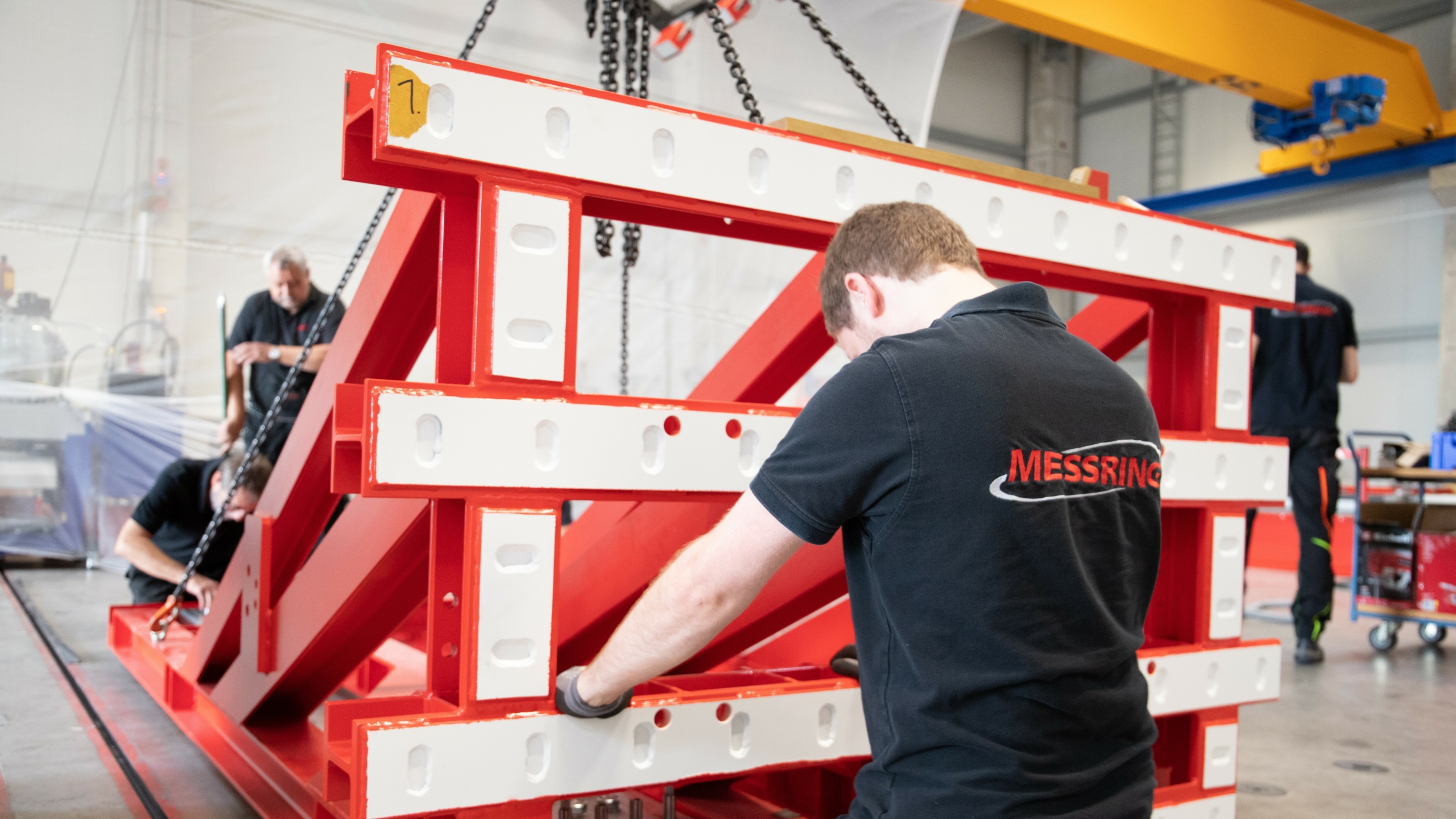 Utilize capacities – minimize downtime
The actual crash takes only a few seconds, the preparation and evaluation can easily take hours or days. MESSRING supports operators of crash facilities – with service teams permanently deployed on site – with competent and active support to make efficient use of the existing plant capacities. The range of services includes the continuous maintenance of the system as well as the ongoing calibration of the sensors of dummies and load cells. The team prepares all sensors directly at the customer's facility for the various tests as required. Regular checks of the components for malfunction and abrasion prevent a breakdown of the equipment and ensure continuous and predictable operation. Coordination and scheduling is easy and traceable using a ticket system. This way it is possible to realize more than 1500 single tests per year on a comparatively small crash test facility with one track and one HydroBrake.
Number of tests increases constantly
Prior to submitting their new models for crash testing to governmental inspectors or independent consumer test labs, vehicle developers and OEMs are run through numerous crashes during the development and final validation of the process. The trend towards increasing model diversity, in combination with new or extended test procedures, confronts engineers with the challenge of managing an ever increasing number of crash tests.
Profit from expert know-how
In addition to providing support in day-to-day business, the MESSRING team, with its wealth of experience and know-how from more than 50 years of crash system design, supports facility operators with expert consulting. The dedicated knowledge of the performance parameters of the entire system, including the load limits, makes it possible to quickly check the feasibility of new test scenarios or special designs for development tests.