Already in December 2020 the MESSRING company moved into its new building, now it was time to inaugurate the premises in a festive way. On two days the "MESSRING Crash Testival" was celebrated together with customers, partners and employees. In addition to the festive evening event, the program also included numerous agenda items relating to the topic of vehicle safety.
As a special highlight, the entire range of active and passive safety was demonstrated in an impressive live demonstration. From preventive accident avoidance through emergency braking to the actual crash test and the subsequent rescue of occupants by the fire fighters, the entire cascade of an accident was vividly recreated on the company's own equipment and accompanied by expert commentary.
Presentations and workshop: The Future of Crash Testing
The numerous guests, all of them experts in the field of vehicle safety, not only celebrated, but also exchanged professional knowledge.

Three prominent presentations by
Prof. Andre Seeck, Director of the Federal Highway Research Institute on the topic: EuroNCAP Roadmap 2030,
Dr. Igor Doric, Managing Director of MESSRING Active Safety on the subject of: Real World Safety Testing
and Dr. Christoph Nebl, Head of Department MESSRING Active Safety and Battery Test on the topic: Perfect Tools for Battery Testing
created the framework for lively talks and discussions about the future of vehicle safety.

The following day, the experts set out to delve deeper into the topic in a three-hour workshop format and to jointly explore what potential developments, challenges and changes the industry can expect in the coming decades.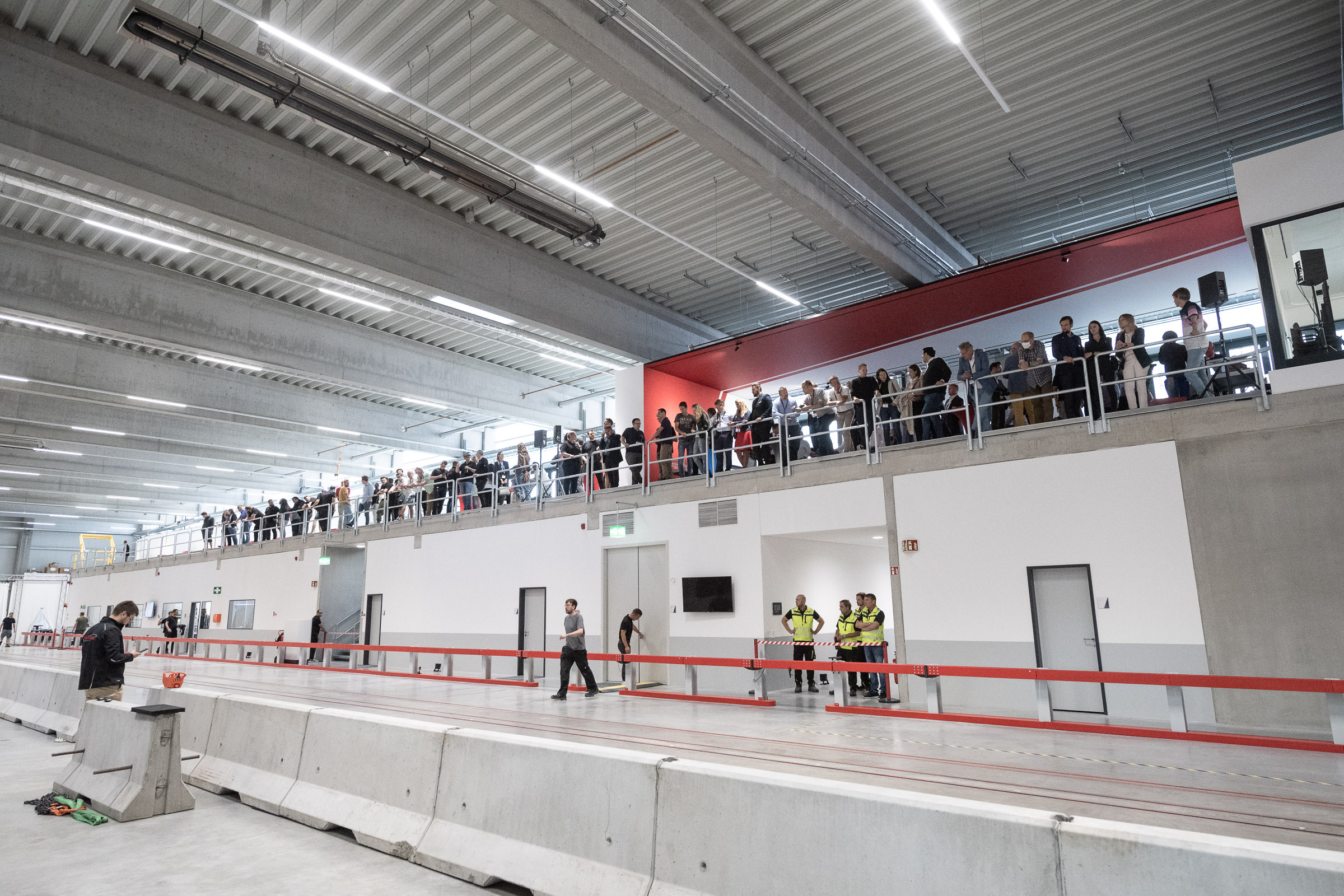 MESSRING says thank you to all guests who made our inauguration an unforgettable experience!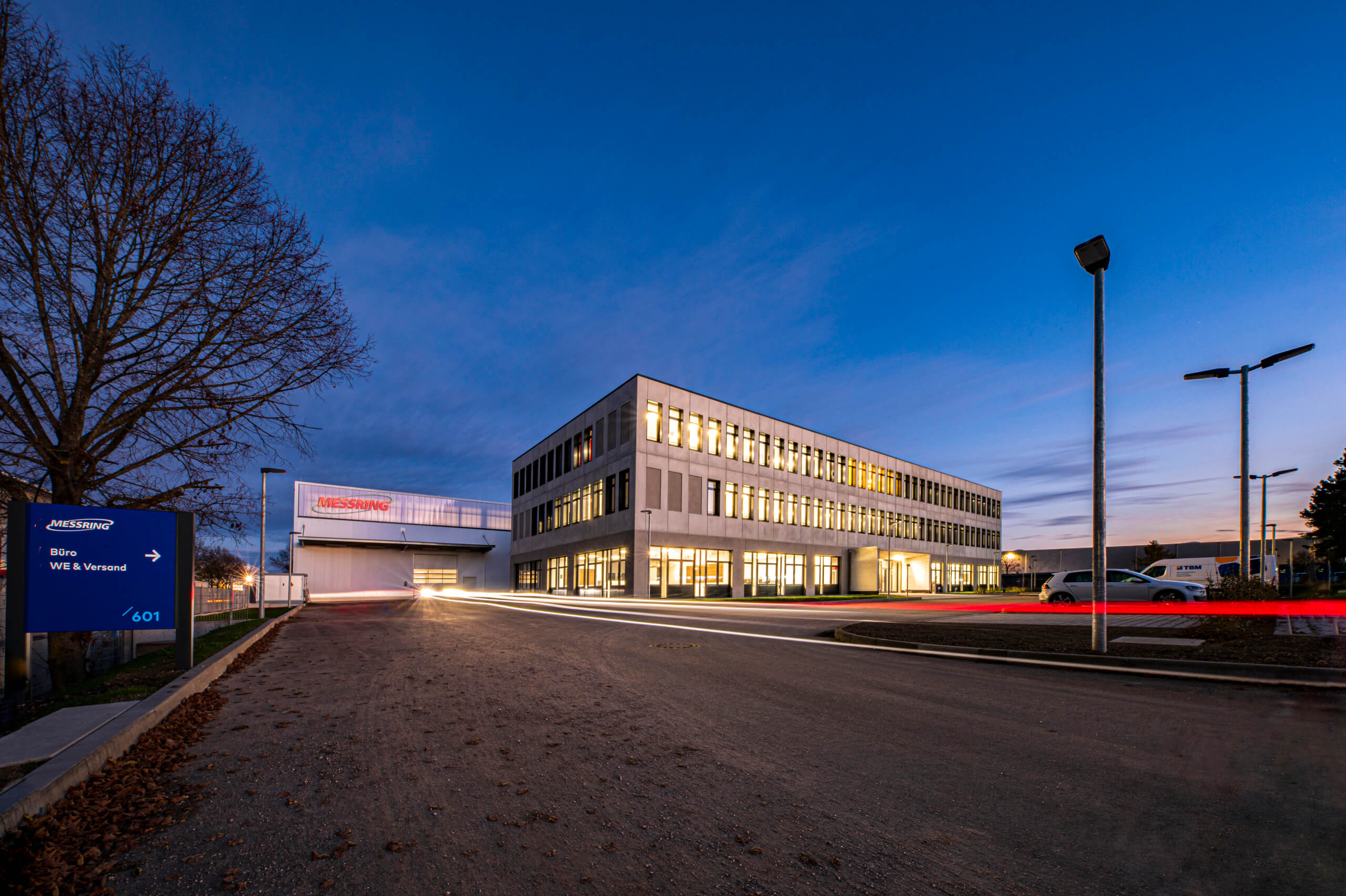 Facts and figures of the building:
– 7,200 square meters of office and hall space –
– capacity for up to 200 workstations –
– over 20 meeting rooms –
– 100 meter crash track length –
– acceleration sled "Compact Impact Sled" –
– two workshops for commissioning of all MESSRING products –