MESSRING's CIS acceleration sled system offers perfect solution for standard-compliant testing of vehicle components
GUANGDONG DAHAO VEHICLE ACCESSORY INDUSTRY & COMMERCE CO.LTD has been manufacturing seat belts and child restraint systems for the global automotive market for over 20 years. In order to meet the worldwide requirements for safety-related products, regulations and standards must be fulfilled, documented and tested. With the successful installation of MESSRINGS CIS System, Darhour has reached the next milestone in the continuous development of its processes. This is a consistent step in the context of the company's commitment to being a progressive high-tech company offering development, production, sales and services all from a single source.
Compact – Reliable – Versatile
With a production capacity of approximately five million seat belts and accessories per year, product quality assurance and certification is a major challenge. Different charges have to be tested regularly according to different standards and requirements. The Compact Impact Sled makes this easy. The sled system impresses with extremely short test preparation times of less than ten minutes, enabling fast serial tests as needed. Practical: the data acquisition is completely integrated and thus additionally ensures a smooth process.

As in the case of Darhour, who produce articles for various markets on 15 production lines, testing according to a specific standard for the respective market is not a problem. The CIS can be quickly adapted to a wide range of compatible sled structures.
From seat belt and child restraint system testing according to UN ECE R 16, UN ECE R 129 or national standards such as the Chinese GB14166-2013 protocol, a total of over 15 global standards are available as a standardized sled structure.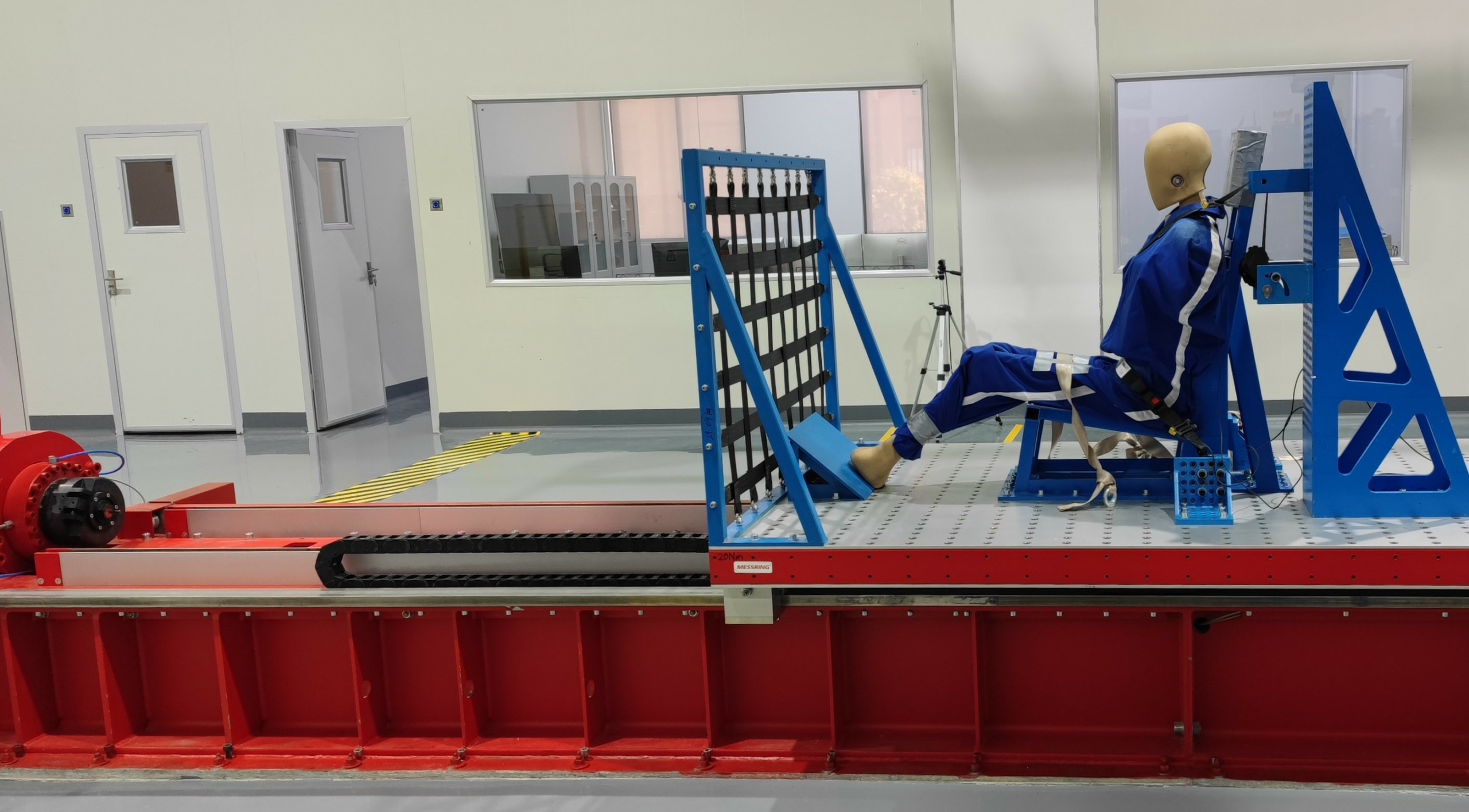 Darhour has 12,000 square meters of floor space, the CIS requires just under 40 of them, saving the company space for production facilities, storage areas or offices. Installation is also as uncomplicated as can be; thanks to 100% pre-installation at the MESSRING site in Germany, the complete system was installed on site and ready for operation in under three weeks.
Other facts that convinced Darhour of CIS were the low requirements for structural works, the system can be installed on ordinary industrial flooring plus the low maintenance requirements thanks to the wear-free braking system.