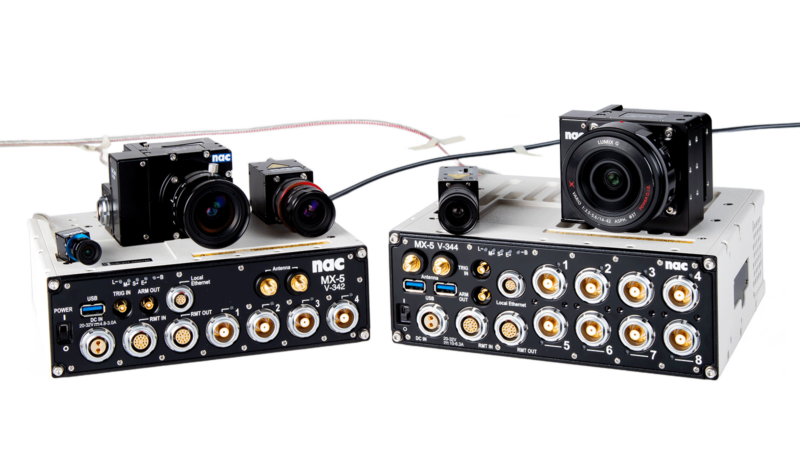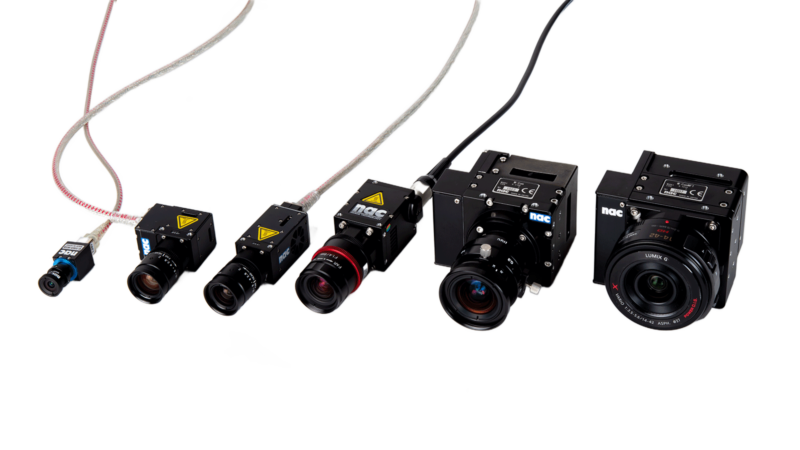 Beschreibung
Technische Daten
Downloads
The world's most versatile onboard and offboard camera system designed for critical dynamic applications.
The nac MEMRECAM MX is a robust, turnkey solution for multi-camera onboard and offboard automotive testing and occupant safety applications. Each system supports up to eight, tightly synchronized camera views, and integrates seamlessly with all current and legacy MEMRECAM imaging systems.
The MX Series utilizes extremely light sensitive image sensors, providing brilliant images complete with up to 8GB per camera view of memory and built-in memory backup protection. The Control Unit provides power, communications, trigger and synchronization for up to eight M-Cam's, and provides the interconnect technology for integration with all MEMRECAM platforms. All components are compact, light weight, and ruggedized.
The versatile MEMRECAM MX high speed camera system is a truly ideal solution for all automotive testing needs.
Five Camera Heads
M-Cam High Speed Camera Head
The M-Cam is designed for both "On Board" and "Off Board" use, making it the most flexible camera head available. This camera head operates via a single cable that can range in length from 5m to 80m*1 long and offers full HD resolution at up to 2,000 fps.
M-Cam MFT Off Board Camera
The M-CamMFT is designed for "Off Board" use. This camera head is compatible with Micro Four Thirds optics. This enables electric control for focus, aperture, and zoom with Micro Four Thirds lenses while maintaining phenomenal light sensitivity and full HD resolution at 2,000 fps. The M-Cam MFT enables lens control from remote locations such as the ceiling of crash test sites, underground pits, remote shooting of military applications, etc…
M2-Cam On Board Camera Head
The M2-Cam is designed for "On Board" applications where size limitations are a consideration. The M2-Cam offers mega pixel resolution, high frame rates, and incredible light sensitivity in a package that enables imaging in areas that are otherwise inaccessible
M3-Cam On and Off Board Camera
The M3-Cam is designed for "On Board" and "Off Board" use where the compact size of camera head is critical. The camera offers the same great image quality as the M2-Cam in half the volume utilizing NAC;s custom adapter and separate mini camera head.
μ-Cam
The μ-Cam (micro-cam) is no doubt the smallest high-speed camera head in the world (15x16x16mm). The camera is designed for "On Board" applications where conventional cameras cannot be installed due to their larger form factor. This tiny micro-cam provides 640×456 pixel images up to 500fps (max. frame rate: 1000fps).