Accidents involving pedestrians are largely caused by a lack of attention or misinterpretation of the dangerous situation. Regardless of whether the driver or pedestrian is at fault. Autonomous emergency braking systems have an enormous potential to enhance the protection of this group of vulnerable road users (VRU) in road traffic thanks to automatic sensor-based environment detection.
The interaction between vehicles and VRU is still the area where most fatal traffic accidents occur.

Dr. Doric, Executive Director of MESSRING Active Safety GmbH
The AEB systems can intervene by reducing the impact speed, warning the driver and/or braking autonomously before the impact, and thereby prevent unbraked collisions. As early as 2016, the first tests for autonomous emergency braking systems to protect pedestrians were included in the Euro NCAP protocol. Since then, further test scenarios have been added continuously. Recent accident research by German insurers shows that up to 17 percent of collisions between pedestrians and vehicles with personal injury occur at the rear of the vehicle. The studies further show that these rear-end or reversing accidents mostly occur at low speeds on driveways and parking lots.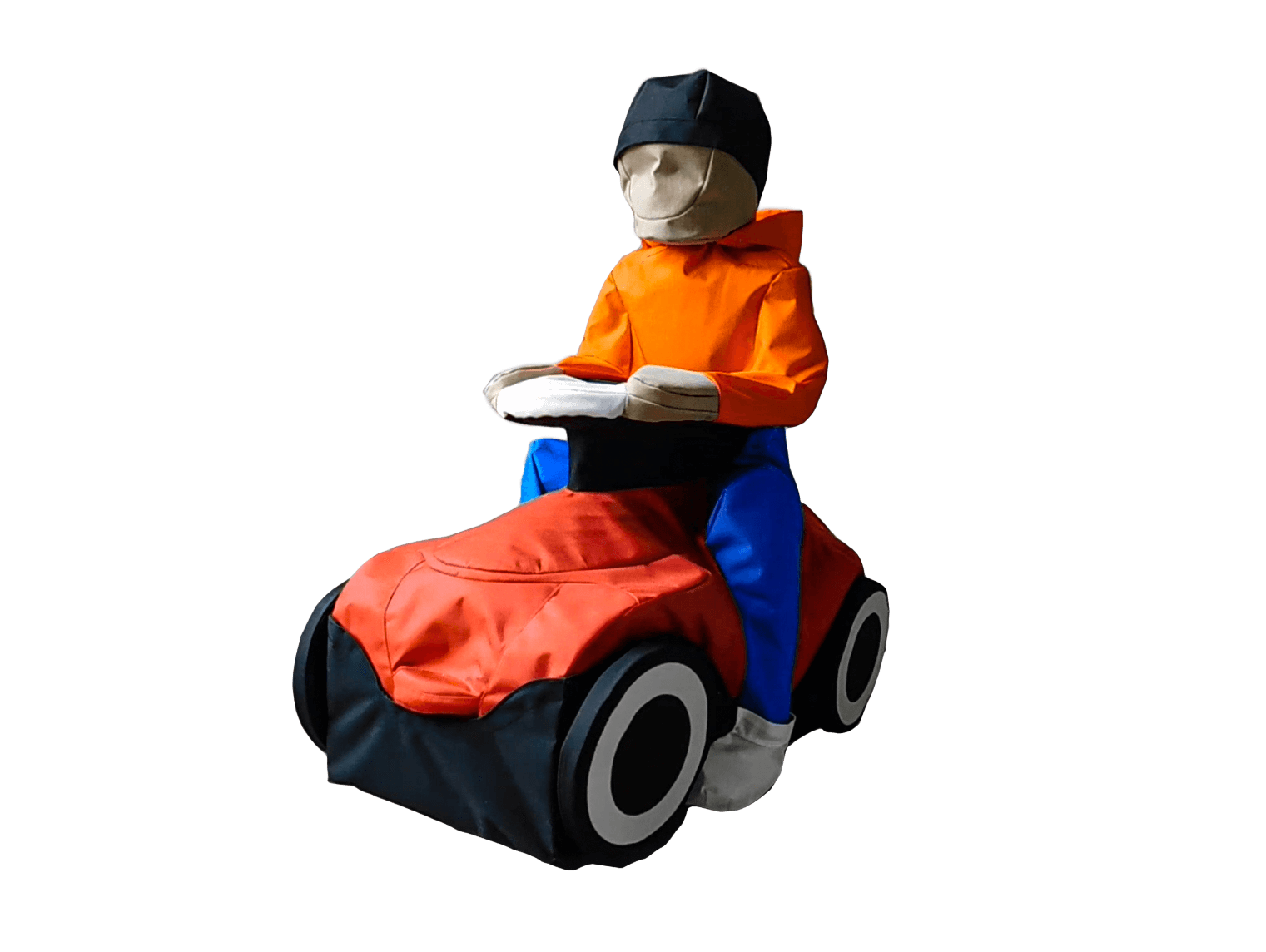 Quick Facts Playing Child Target
Static VRU Target
Realistic sensor signatures
Tests with radar, lidar, camera and ultrasonic sensors
Test scenarios in driveways or parking spaces up to collision
Exactly for these parking and maneuvering scenarios, which are called AEB VRU pedestrian back-over test, the newly developed MESSRING Playing Child Target (PCT) is engineered. It realistically replicates a playing two-year-old child on a toy car. The static target impresses with its simple handling and can easily be used for various test setups.
With regard to structure and design, the dummy is designed to have a realistic sensor signature. This means that all common sensor technologies such as radar, lidar, camera and ultrasonic sensors can be used in the test and the reliability of the safety systems can be validated for a wide range of traffic situations. The test possibility under real conditions up to collision and under influencing variables such as different light conditions or weather provides important insights into the functional reliability of the sensors which can be reproducibly tested with the PCT.